Abnormal zones of Volgograd region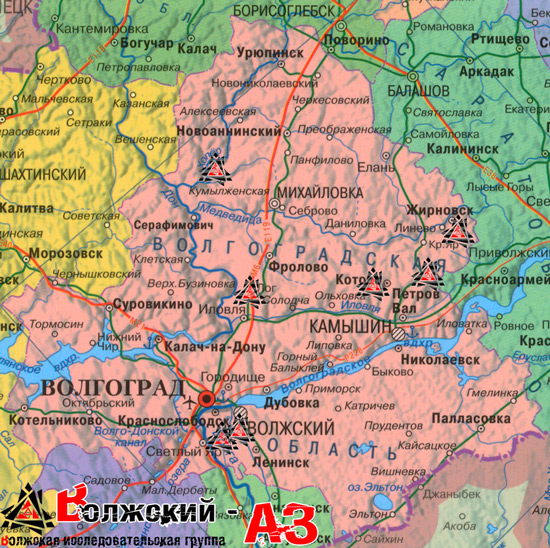 Abnormal zones in Volgograd region:
Medveditsky ridge
Expedition reports: 2007 ãîä, 2008 ãîä
Photographs of Medveditsky ridge
Settlement Log
Departure report: Departure report: Phenomenon of the Kazan icon of the Mother of God
Photo-report of leaving for the Log
Ground hole of Filin
«The Strange Grove»
Photo-report of departure for «The Strange Grove»
«Devil's merrymaking»
«Devil's merrymaking» - it is unique natural abnormal zone, which situated at the border of Kotovskiy and Olhovskiy districts of Volgograd region.
It is crater (hole) 500 meters over, filled of multilayer sand of different tints: yellow, orange, red, pink, brick red, perilla purple.
Karshevitskoe Zaymische
Karshevitskoe Zaymische, abnoramal place in Volgo-Ahtubinskaja water meadow, is one of places of frequent magnificent of inexplicable phenomenon.
2010-02-13
2009-07-26
Volzhsky group «Abnormal zone»